Post by 33grinder on Jun 11, 2012 18:46:21 GMT
Forgive the title for want of a better one - it's a commonly asked one by locals of 'The Rock' as they call it to foreign visitors.
I've just returned from my fourth holiday there (I kind of like it there you could say) and thought I'd share some holiday photos with you. Fear not as whilst my family and I have lots of photos of the local topogrophy, this rather sad author also took lots of car photos for your edification.
Driving in Iceland can be expensive and if you're based in Reykjavik it can often be cheaper to book day excursions by coach. That way you can take advantage of the inwards bound duty free shop (yes, really!) at Keflavik International Airport. Spiritis were actually cheaper than at Heathrow.
But for me it has to be beer, an Icelander's favourite since being legalised in 1989. £5 a pint? Nah, £1 a can please.

The cheapest way to the city from the airport is via Flybus transfer and it happened that the nearest drop-off to our rented apartment was the BSI bus terminal.
Apologies as my camera charger was fotten on this trip and some pictures are on the trusty iPhone.
Here was my first sight although I never saw it in action.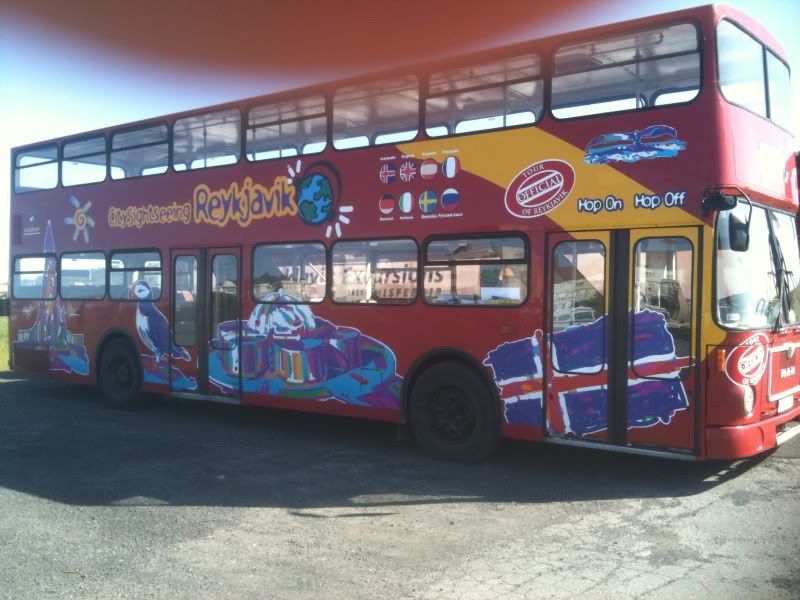 Most excursions you'll take in Iceland will use the Island's ring road - route 1 completed in 1972 - and is paved except for remote parts in the east where it is gravel. So most trips will see you on a standard newish bus. However, venture into the interior and then the buses are very different, built for their ground clearance and river fording abilities.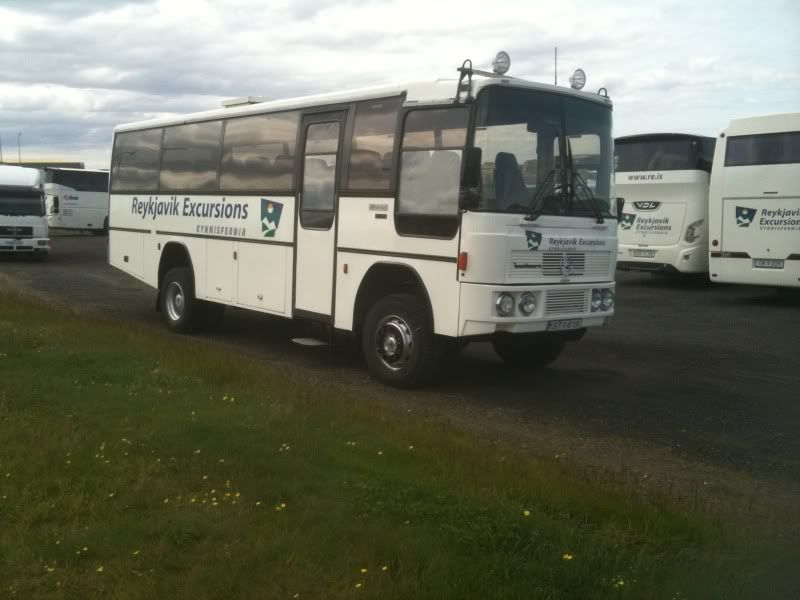 Want to go up a glacier? Then you'll be needing this rather extravagent off-road Popemobile.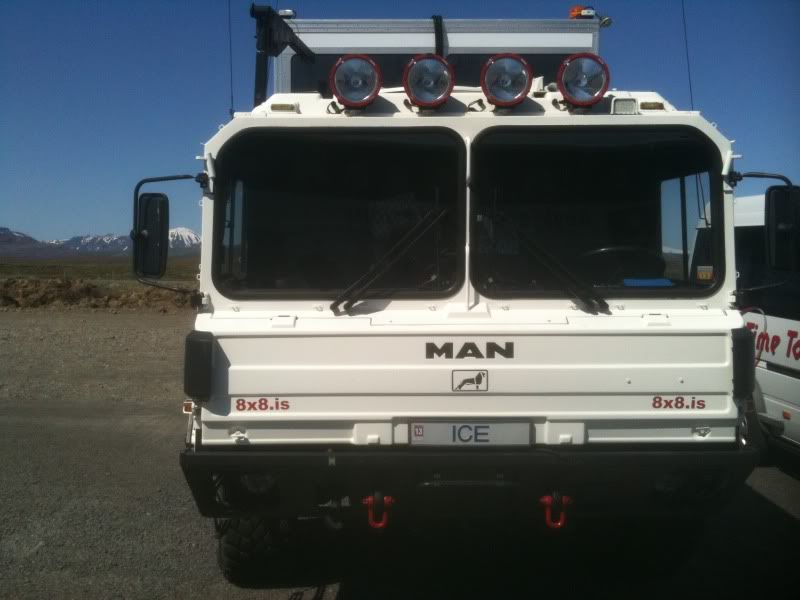 If you get stuck up there you might meet this fellow, one of the countries land and sea rescue helicopters.
If you don't drive out of the city then anything will do really. You'll keep a set of compulsory winter tyres though. However, there's not much kudos in that and everyone likes to be a bit different. Reykjavik is full of grafiti and some coats the whole sides of buildings. It all seems organised too.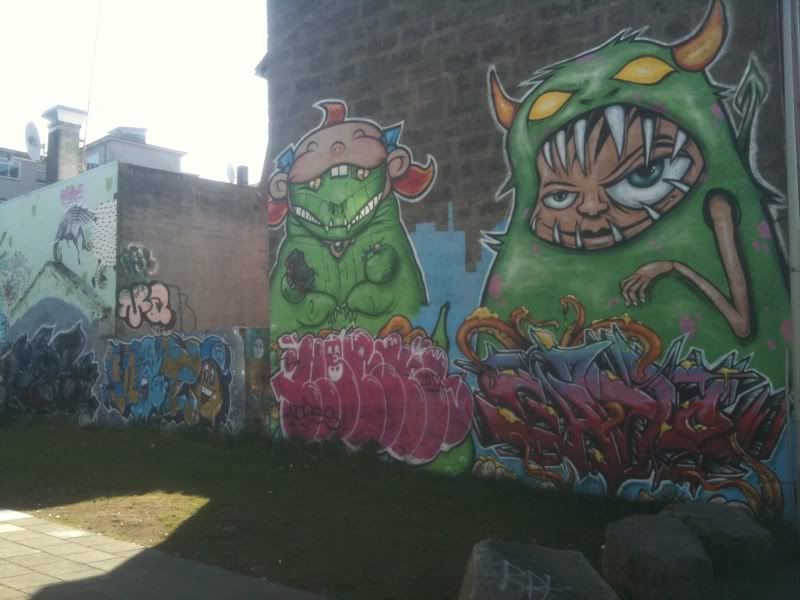 You'll find this theme carried through to many cars, some with grafiti style vynal wraps, others a little more Heath-Robinson. ;D
But really, to earn respect you need a 4x4. Even better if it's given a suspension lift but any vehicle is game for that. On the monster trucks the body work is specially modified. The balloon tyres are mounted on mini-sized wheels and heavily deflated when crossing heavy snow enabling them to float across the surface.
Here's a tyre photo I thought Paul B may appreciate.

And so, some of those vehicles...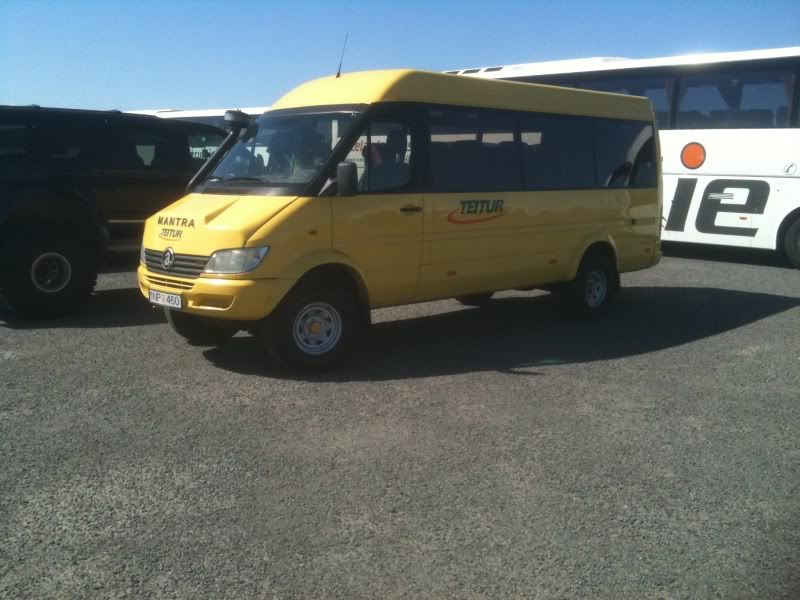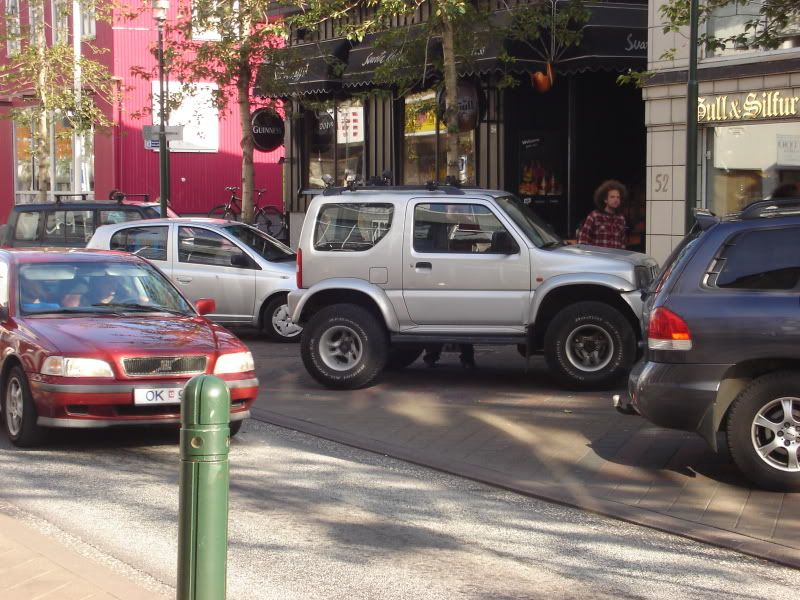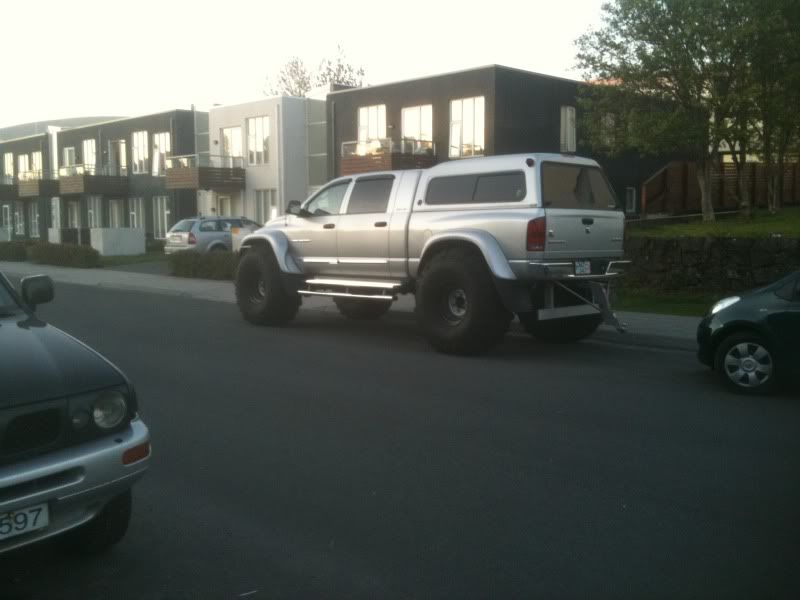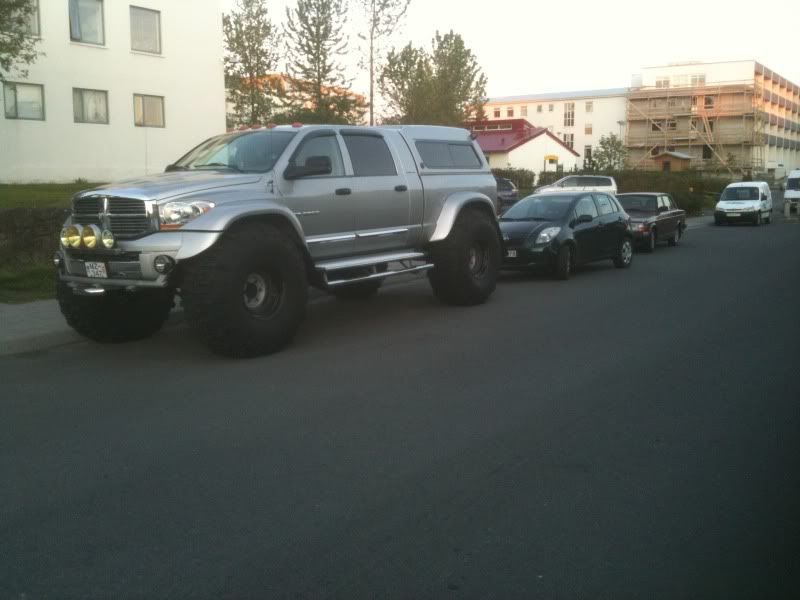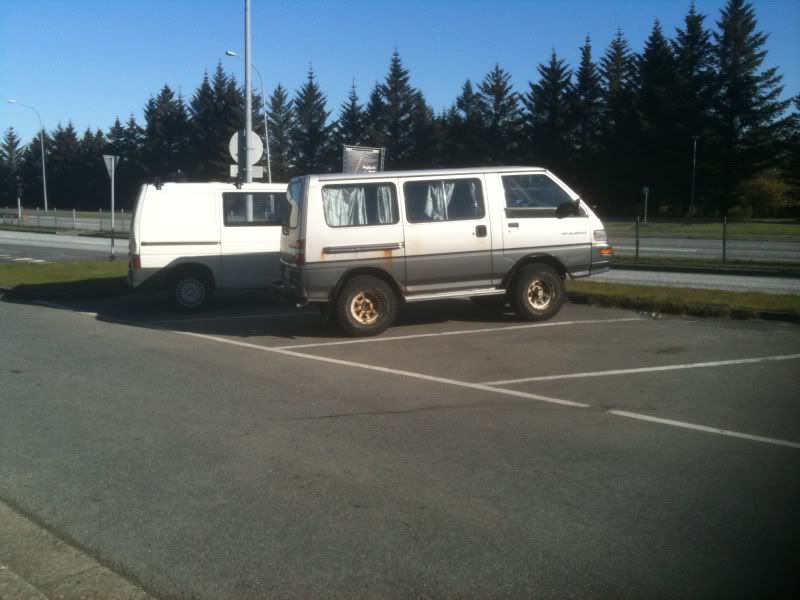 What's that coming over the hill, is it a monster, is it a monster?
Well, yes actually...
This bad-boy was parked across the road from our apartment. Appartently they have three fuel tanks holding £750 worth of petrol and can tour the highlands for three weeks between refuels, its diesel engine returning 10-14mpg.
America occupied the NATO base (who built Keflavik airport) until they left around 1996. American cars are still popular in Iceland although not as popular as European and pacific rim cars. Here's some of my favourites.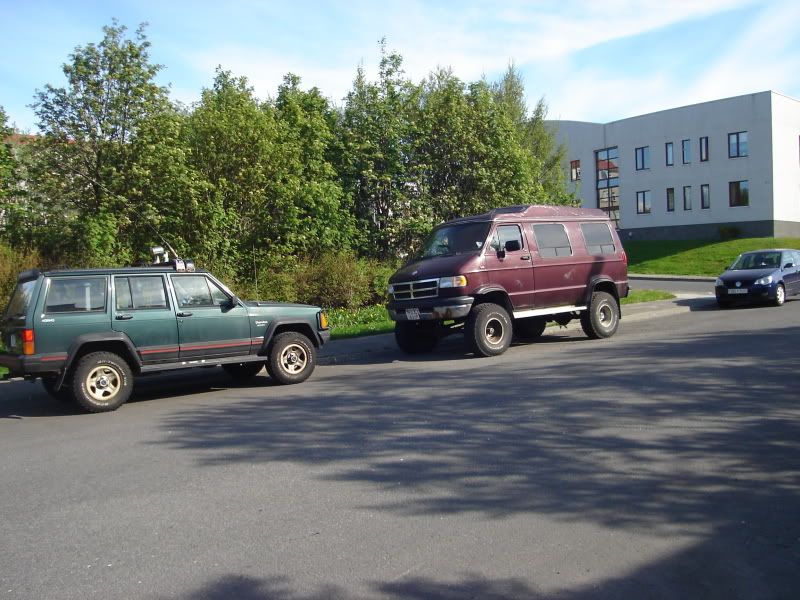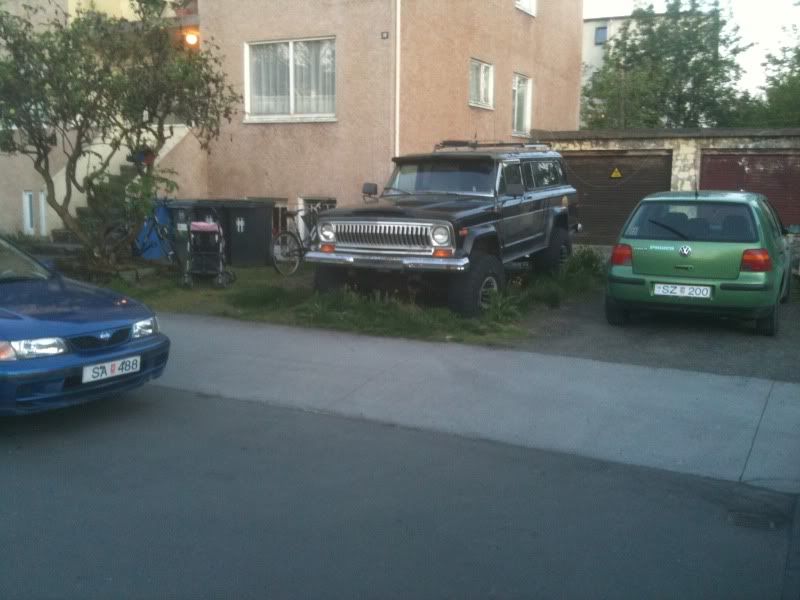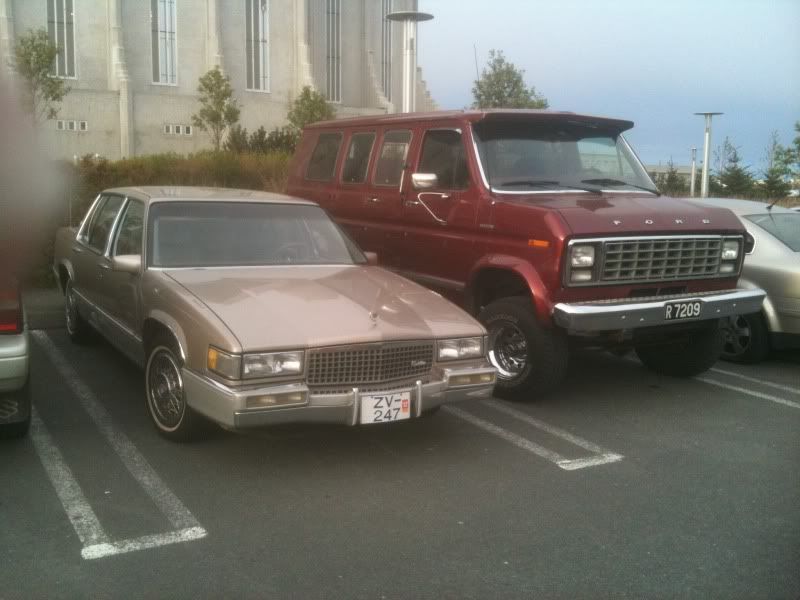 And the best of the European classics.
Weather takes its toll here on less pretected steel.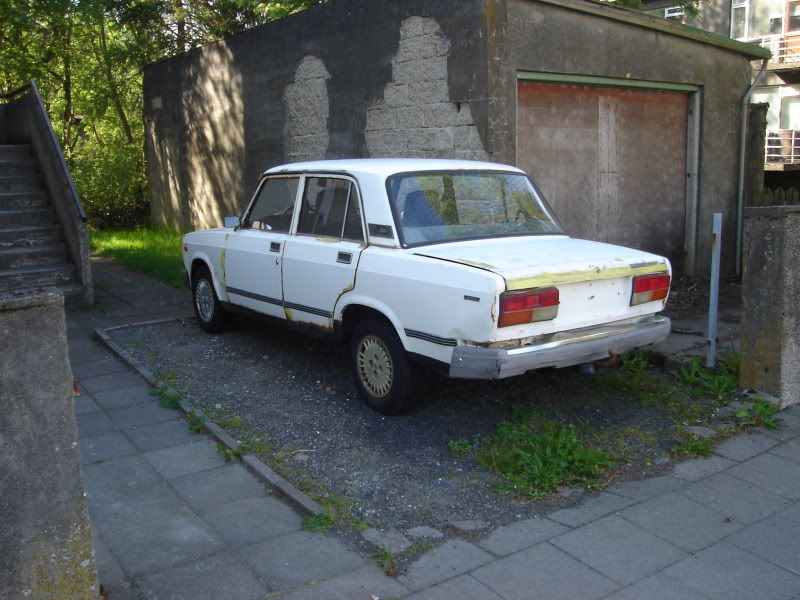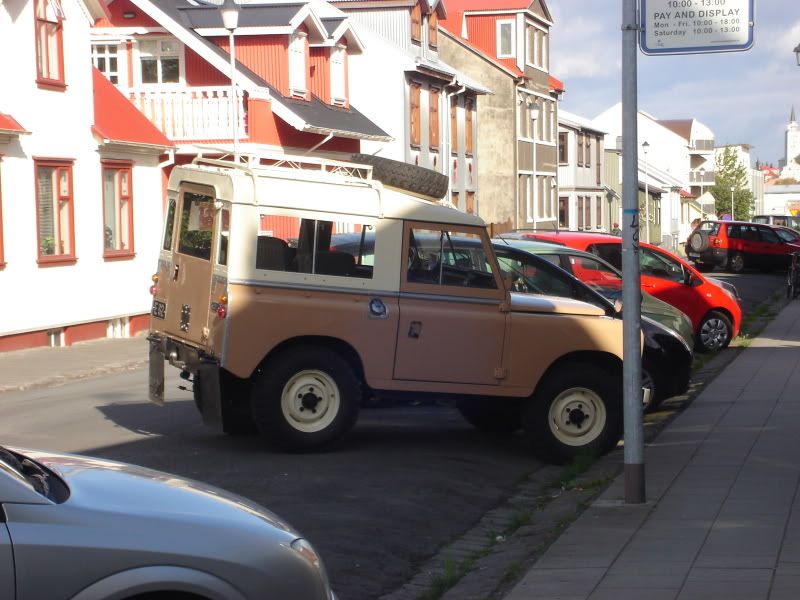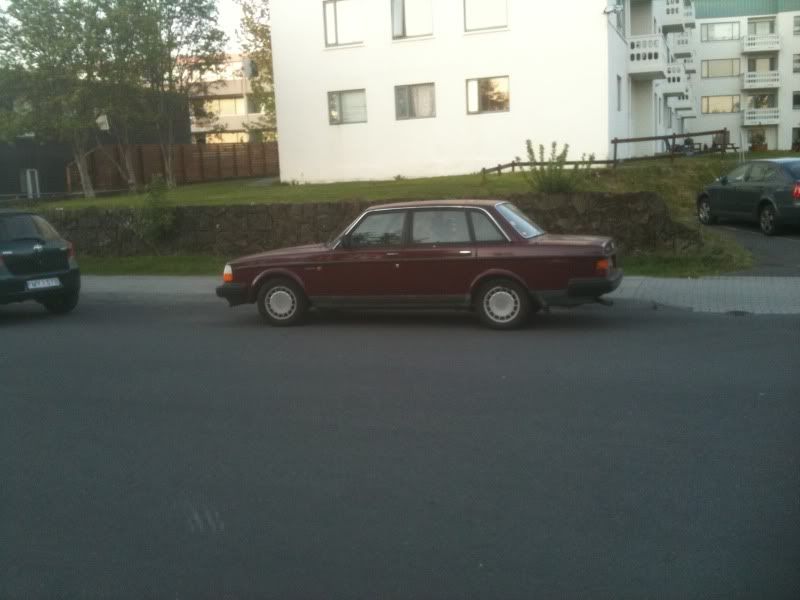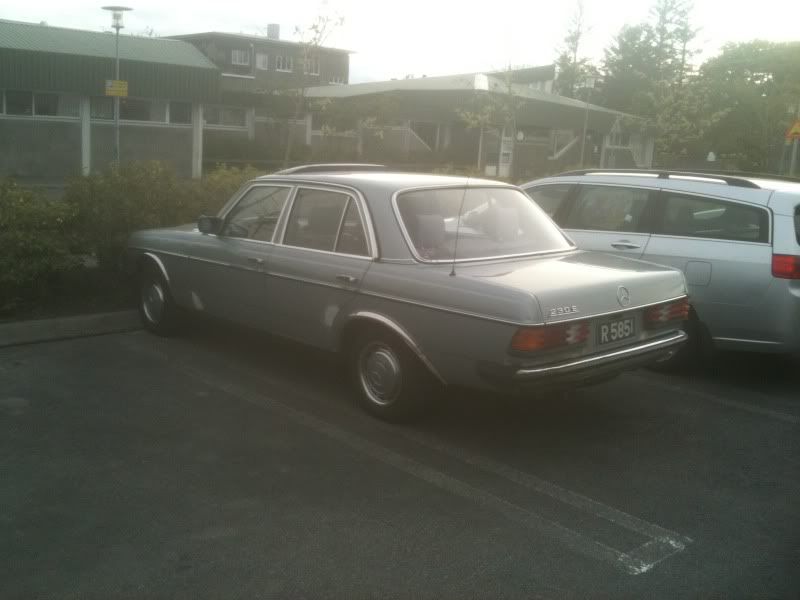 I was also to see very nice examples of a VW Beetle, Camaro and Triumph Spitfire but was not quick enough to photograph them.
This was lovely but I've no idea what it was as it was unbadged.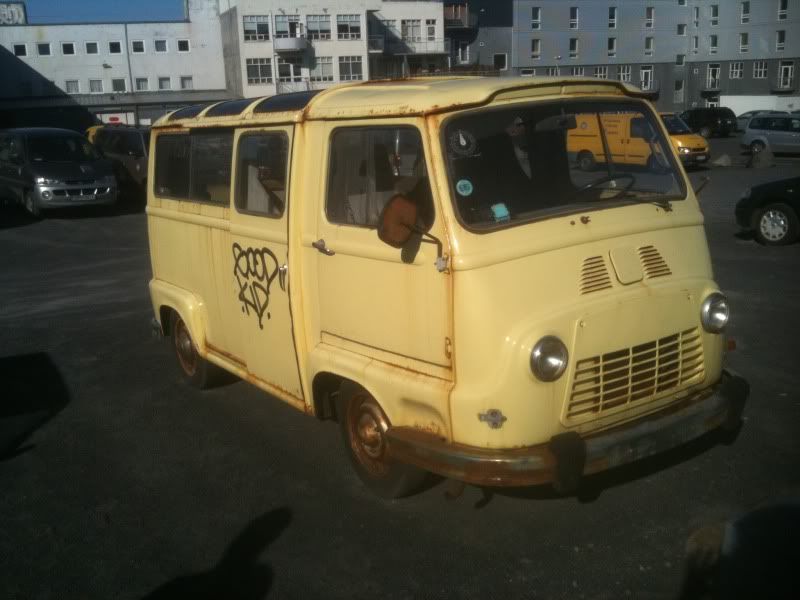 But it was not as lovely as this, which whist clearly an Ovlov I had no idea what it was...but would later find out.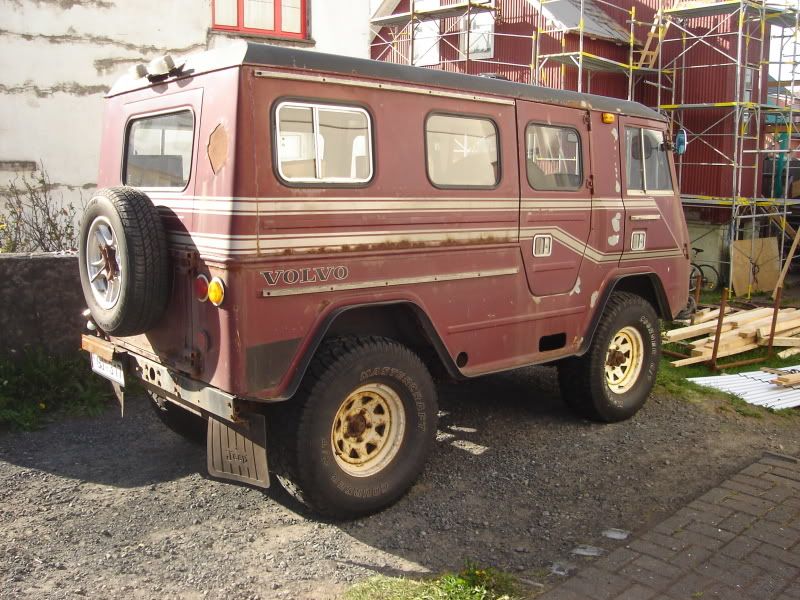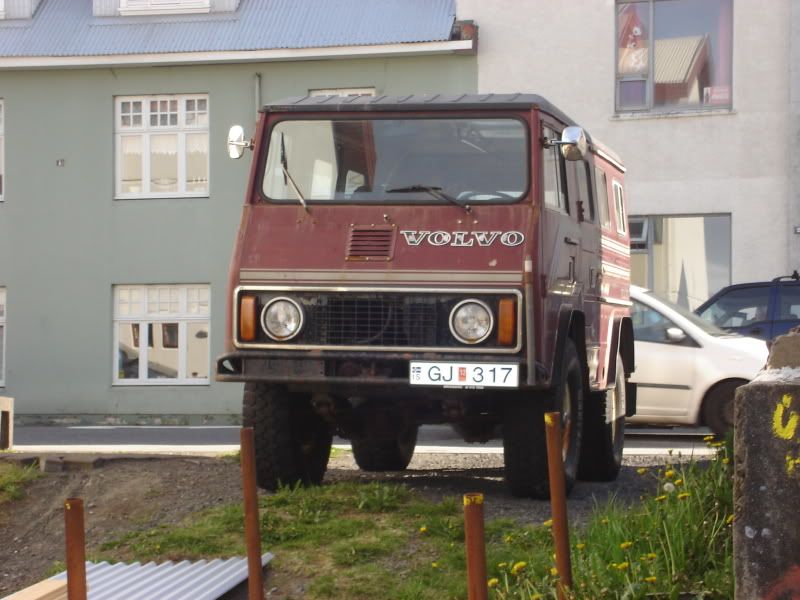 By the way, fans of
Næturvaktin
might like to know that the petrol station is situated on the junction of Laugavegur and Kringlumýrarbraut. Although the busty young lady selling hotdogs does so from the rear till window and not from a separate outlet as the sitcom would have you believe.

My last photos are from the Skógar Transportation Museum on the island's south coast.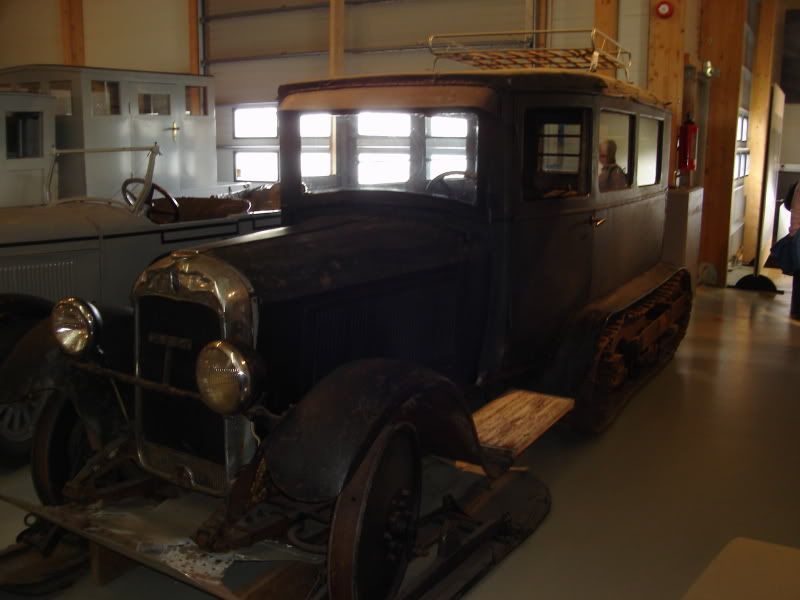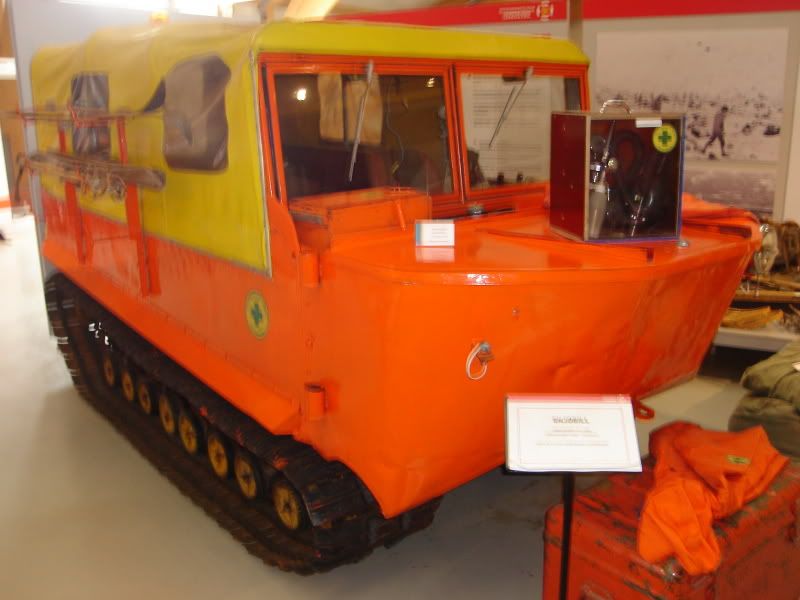 So that's what it is, an Ovlov Laplander! Simply gorgeous, I want one!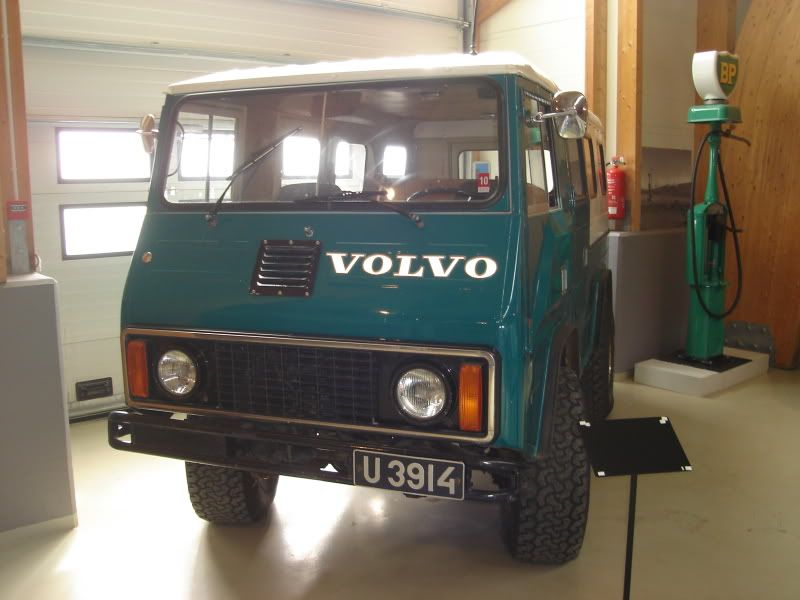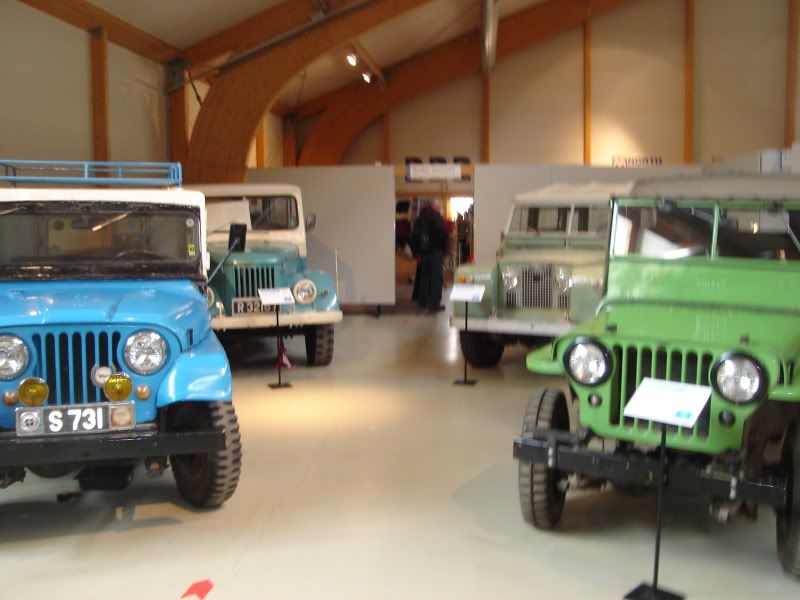 Well, that's it I guess. I hope you enjoyed the report.
Takk fyrir,
Pete.